Visit one of the most talked about hotel in Asia: the Iniala Beach House, Thailand
Are you wondering about an unforgettable experience in Thailand? In this case, you should check out the Iniala Beach House because it is truly a "must-visit" kind of place.
The Iniala Beach House hotel has a good location as it is situated on the golden edges of Natai beach, approximately a twenty-five minute drive north of Phuket airport. It is far away from the crowd and basically being at Iniala feels like completely off the radar. This is one of the main reasons why the Iniala Beach House is one of the most talked about hotel in Asia and in Thailand.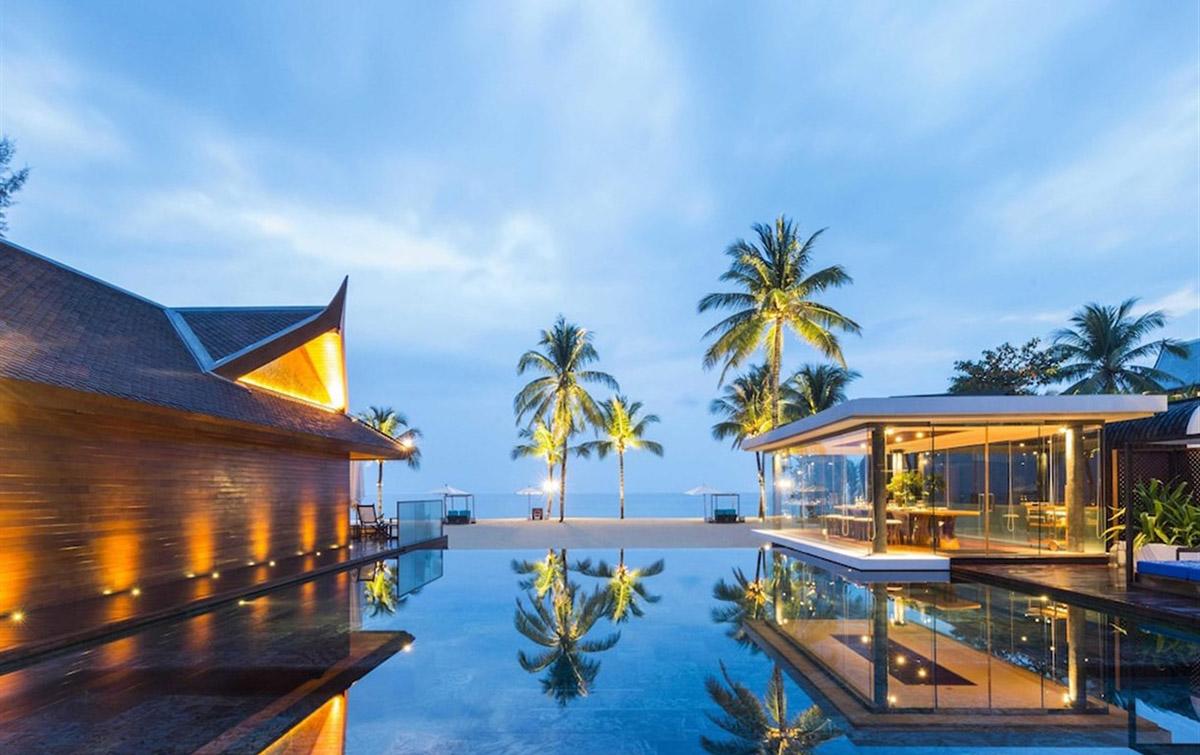 It is also famous for its unique design and style which have been put together by ten designers including for example the Brazilian Campana brothers, the Irishman Joseph Walsh and Mark Brazier Jones who is known for the set designs in the Fifty Shades of Grey movie. As a consequence, the beach house has a sexy and kind of surreal feeling when it comes to its interior style. Every guests definitely feel the unique and special environment. An interesting fact about the hotel's foundation dates back to 2004 when a devastating tsunami hit the Phuket region and Mark Weingard's – the founder of the Iniala Beach House – house was damaged. As he began to rebuild it, he had an idea to create a unique concept that combined inspiration, imagination and of course innovation.
Banner: Banner: cikk banner 01 - cikk közepére ezt szúrd be
The hotel offers three beachfront villas and a gorgeous penthouse, all of them facing the beautiful waters of the Andaman Sea. The three-bedroom villas offer a lot of space in order to relax with a grand dining and living area, as well as a large swimming pool. When it comes to luxury accommodations, you could decide between the following great options:
Iniala Penthouse: it has everything that you could imagine regarding tropical and luxury penthouses.

Villa Bianca: it offers a nice private deck which has a good dining area and private swimming pool.

Villa Siam: this provides amazing ocean views and minimalist designs.

Collector's Villa: this is the modern version of a classic Thai house which have been put together by four leading global designers.

One Bedroom Pool Suites: these suites offer the perfect tropical hideaway.
If you decide to stay here, you won't be disappointed by the food either because for instance the Esenzi restaurant is helmed by New Yorker Tim Butler which means hugely-popular and very delicious dishes. There are plenty of opportunities like seasonal tasting menus, seafood, Japanese food, eight-course degustation menus and so on. Also, there are many different kind of experiences and facilities such as spa, fitness centre, games room, cycling and canoeing. At this place, all of your tropical and luxury dreams come true.
Banner: Banner: cikk banner 02 - ezt a cikk vége felé szúrd be, hogy egy cikkben 2 eltérő banner legyen
Here you can check out our ratings:
Location - ****
Style and character - *****
Luxury and elegance - *****
Cleanliness - *****
Service and facilities- ****
Spa - *****
Food and drink - *****
Rooms - *****