Magnificent experiences in the Bahamas: The Cove at Atlantis
Are you looking for accommodation in the Bahamas? If you would like to find a relaxing, calm and luxury place, you should definitely check out The Cove Atlantis Resort Hotel's offers.
The Cove at Atlantis offers a very unique and great experience with a magnificent world-class service and hospitality. The Cove is located in between Cove and Paradise Beaches creating the feeling of being cast away on a private, white sand sanctuary. This luxury property was designed by architect Jeffry Beers with the aim to bring together high design with the bluest ocean. Today it has an open air lobby, an exclusive pool that sits between two private beaches, stunning and fancy rooms and suites, a collection of fine dining and world-class service delivered with Bahamian kindness.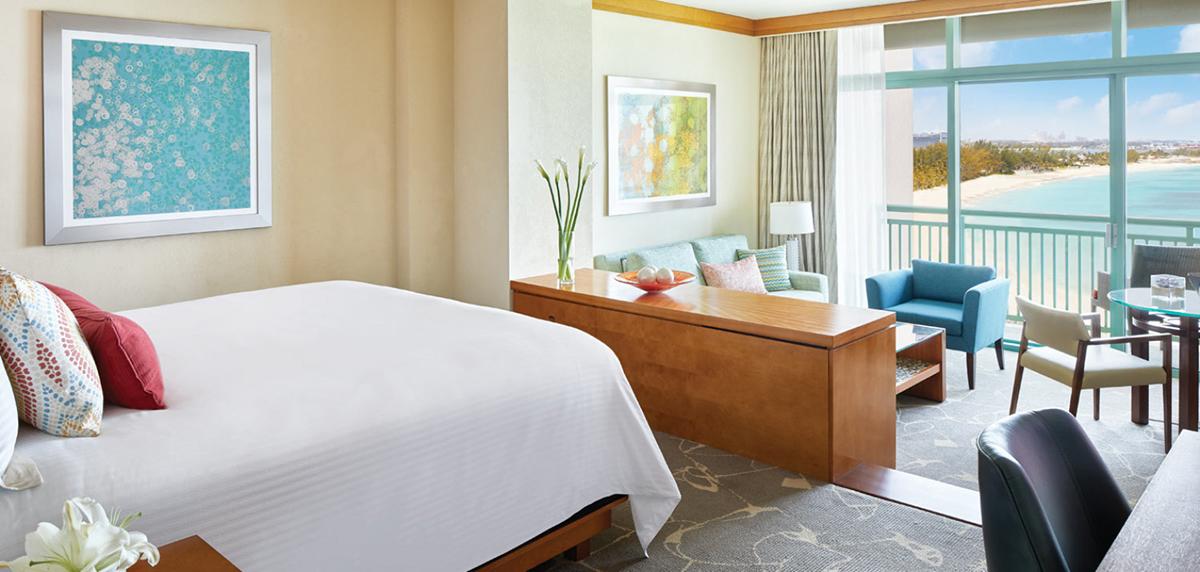 The Atlantis Cove is around twenty-eight kilometres away from Nassau Lynden Pindling International Airport and The Antiquities Museum is only a five minute walk away. The Cove offers a wide range of possibilities regarding rooms and suites. All of them are very elegant, modern and luxury in order to provide a memorable experience. Guests can choose from the following options:
Ocean Suites

Indigo suites

Deluxe Ocean Suites: these chic and contemporary Deluxe Ocean Suites offer guests a luxury resort experience in paradise featuring a host of designer amenities.

Azure Suites: the Cove luxury resort's top five floors, the Azure Suites offer stunning and beautiful views of Atlantis, Nassau and Paradise Island.

Residential Suites

Sapphire Suites: the Cove Atlantis Sapphire Suite's expansive guest living spaces with floor to ceiling windows are adorned with endless Bahamian vistas with stunning views of the azure Caribbean beaches.

Penthouse Suites

cikk banner 01 - cikk közepére ezt szúrd be
Also, if you decide to stay here, then you definitely have a wide range of opportunities regarding different kind of experiences as well, such as:
20 breathtaking beachfront cabanas: you can enjoy the stunning view from their beachfront cabanas at The Cove Pool & Beach. Featuring Bahamian inspired interior design by Lulu De Kwiatkowski.

The Cove Pool: it is recognized for its unique design featuring a partnership with renowned artist, textile, jewellery and accessories designer, Lulu DK.

Exclusive Cove experiences: Bahamian spirit and culture are at the core of The Cove like lunching, brunching, bar experiences, and so on.

The Cove Club: it offers exclusive services and amenities only for club members.

Sip Sip: this is a celebrated Harbour Island eatery which is now open at the Cove Pool with seating poolside and in the sand, on Paradise Beach. Here you could experience the barefoot, Bahamian feel combined with a culinary experience featuring the freshest, locally sourced seasonal ingredients.
Moreover, at this place you could have the very best relaxation opportunities. It is definitely the perfect place for travellers who prefer being at the beach and relaxing with delicious and fancy cocktails. It is not surprising that many couples visit The Cove Atlantis, especially for honeymoons. However, it is not just for romantic holidays as it is a very family friendly place as well.
cikk banner 02 - ezt a cikk vége felé szúrd be, hogy egy cikkben 2 eltérő banner legyen
Here you can check out our ratings:
Location - ★★★★☆
Style and character - ★★★★★
Luxury and elegance - ★★★★★
Cleanliness - ★★★★★
Service and facilities- ★★★★☆
Spa - ★★★★★
Food and drink - ★★★★★
Rooms - ★★★★★