Lakeside luxury at its best: The Fontenay Hamburg
When you visit Hamburg City in Germany, the Fontenay Hamburg Hotel is probably the best place you can stay at.
John Fontenay, the Hamburg-based shipbroker has acquired a unique site on the amazing shores of the lake Alster in the centre of the city. It happened in 1816. Today it is the most luxurious lakeside hotel, which is called The Fontenay Hotel.
The hotel reflects the modern Hamburg as it is very open-minded, warm welcoming and unique. Jan Störmer, the Hamburg-born star architect's innovative design offers beautiful views over the lake Alster from 130 rooms and suites. He was inspired by the park landscape and the waterline of Alster.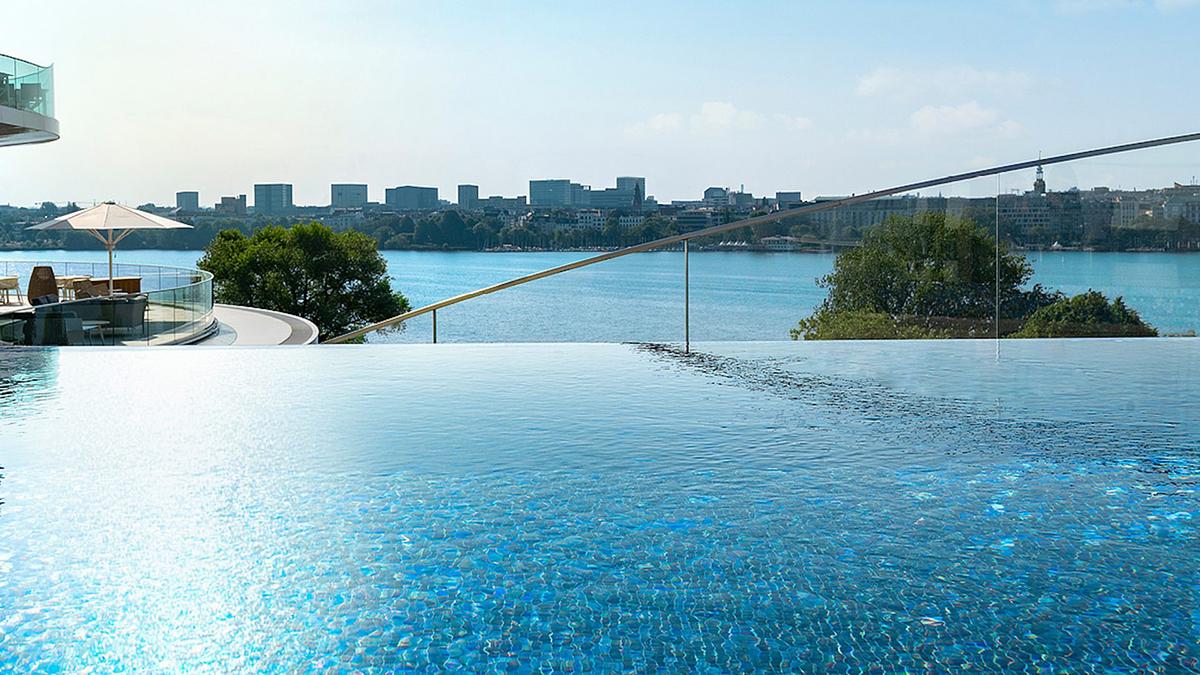 It has an excellent location because it is based in the heart of the city and it is only eight kilometres away from the Hamburg Airport. The popular hotel is within walking distance of the famous shopping area at Jungfernstieg.
cikk banner 01 - cikk közepére ezt szúrd be
The rooms' designs are mainly inspired by circles, the sculptural architecture of the building can be seen in the interior room concept. You can choose between the following type of rooms: Guest Rooms, Suites, Alster Suite and Fontenay Suite.
Also, guests have the chance to have great dining experiences for example at Parkwiew which is a relaxed garden restaurant with a smart-casual style. Here Executive Chef Stefan Wilke creates his incredible culinary with seasonal specialties for breakfast, lunch and dinner as well. At Lakeside restaurant it is not easy to decide what is more enchanting: the view or the magical food and menu. The beautiful Atrium Lounge offers you good conversations with tasty afternoon tea, coffee or small snacks. Lastly but not least, The Fontenay Bar has a 320 degree panoramic view with a stunning terrace from where you could have the best views of Hamburg City. At this bar, you could try international but also German and especially local Hamburg flavours.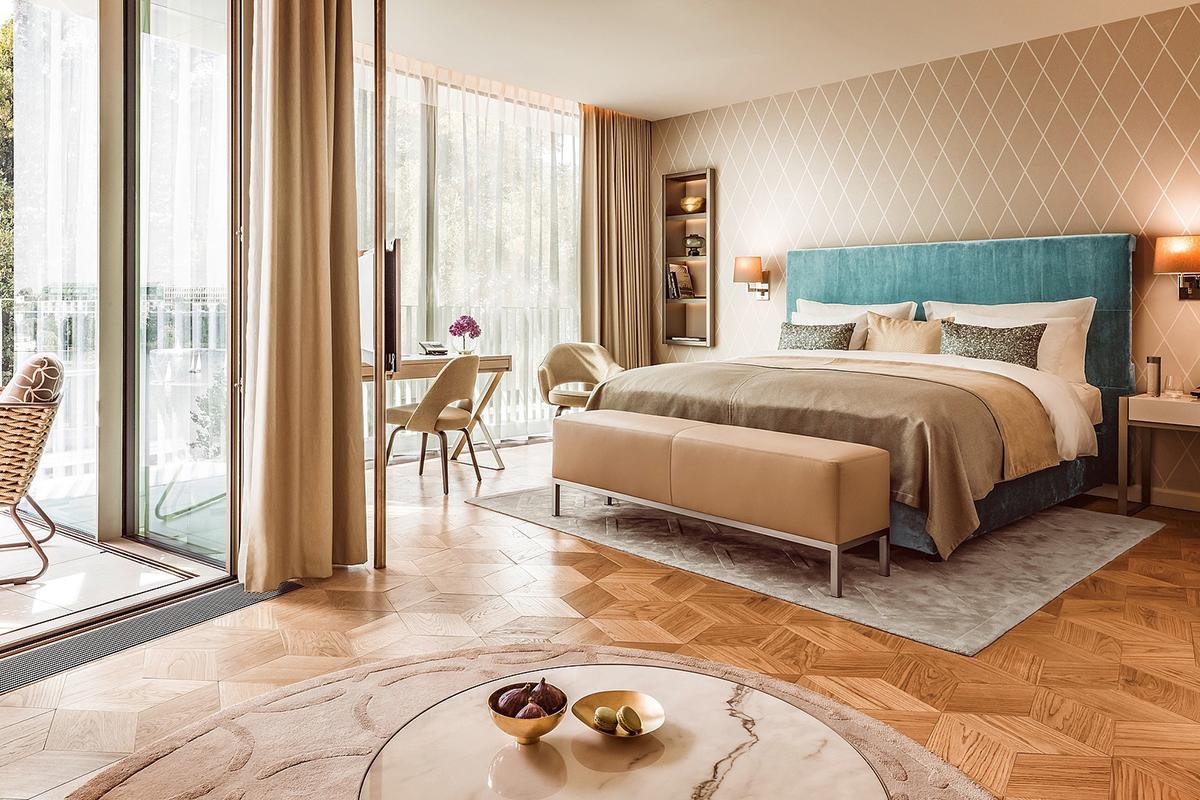 The fancy and elegant Fontenay Spa is located high above the rooftops of Hamburg on an area of 1000 square metres. This urban rooftop with its twenty metres indoor and outdoor pool and sun terrace is truly an amazing place. It has a beautiful and unique design as the waterline of the infinity pool seems to merge with the lake Alster. Moreover, the Spa provides a Finnish sauna, a steam room and ice fountain and a Prestige Vichy Bed too. Additionally, you can book a private spa as well if needed where you can get all of these services only for you privately. The hotel has a fitness & cycling and a beauty & treatments area as well. The hotel is partnering with the luxury La Mer brand so that you could have personalized face and body treatments with these excellent products. Furthermore, they also offer first-class therapeutic body treatments that consists of traditional and contemporary massage techniques.
cikk banner 02 - ezt a cikk vége felé szúrd be, hogy egy cikkben 2 eltérő banner legyen
Here you can check out our ratings:
Location - ★★★★★
Style and character - ★★★★★
Luxury and elegance - ★★★★★
Cleanliness - ★★★★★
Service and facilities- ★★★★☆
Spa - ★★★★★
Food and drink - ★★★★☆
Rooms - ★★★★☆