A gorgeous escape in Berlin: Hotel de Rome, a Rocco Forte Hotel
Situated on historic Bebelplatz, Hotel de Rome, a Rocco Forte Hotel is one of the most prestigious luxury hotels in Berlin. If you are looking for the very best accommodation, we recommend you to read the full article below.
A refurbished 19th century neoclassical bank on Berlin's famous Unter den Linden boulevard, the Hotel de Rome, a Rocco Forte Hotel is both historically meaningful and daringly modern.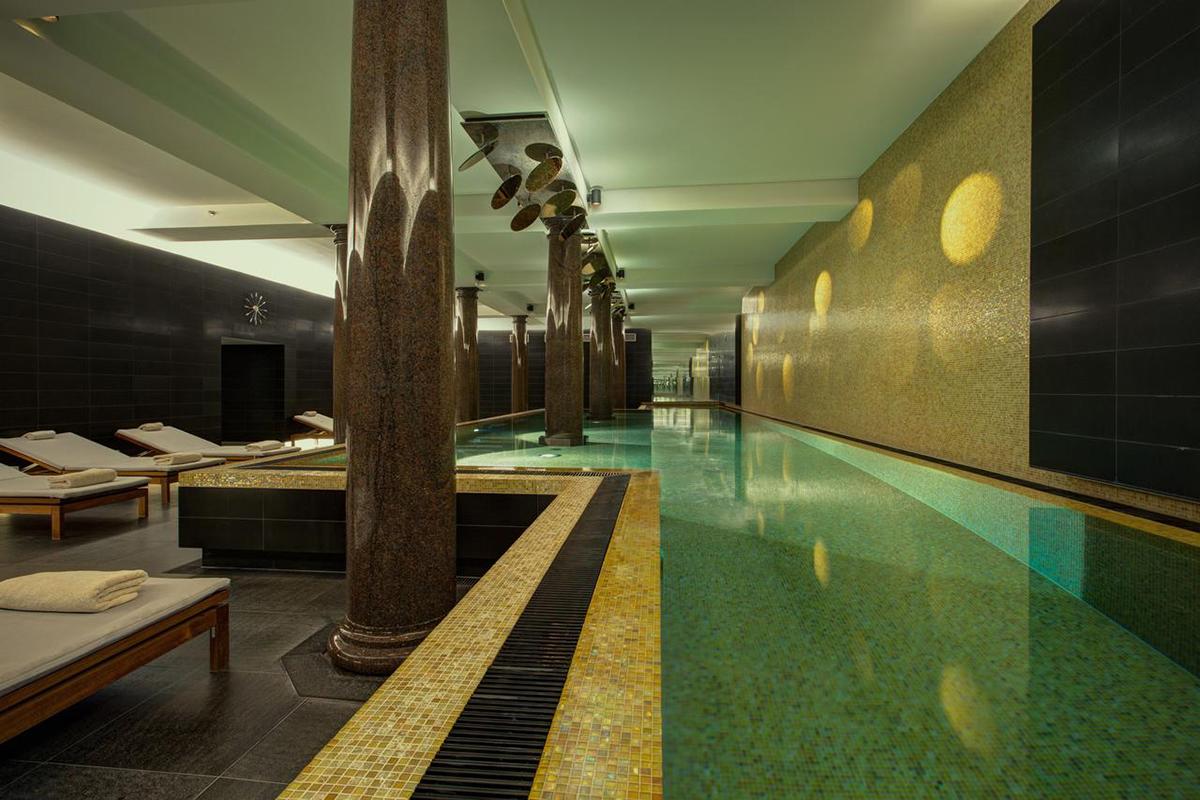 With the prestigious location of Bebelplatz – the lovely public square that has seen many historic events – the hotel manages to combine it with a stylish interior by imposing a nice lobby that features red-neon birdcage and oversized sofas. It is a place where heritage and stylish modernity meet. However, it is not just a simple historically important place and building, but it offers excellent services and amenities such as it includes a large heated pool set inside a former jewel vault, a fine dining Italian restaurant, and a contemporary spa. Also, a gorgeous rooftop terrace provides stunning views across the square where you can enjoy the panoramas while sipping a delicious cocktail. How could it be any better in Berlin?!
Banner: Banner: cikk banner 01 - cikk közepére ezt szúrd be
The Hotel de Rome consists of 108 beautiful rooms and 37 suites offering an invitation to share in Berlin's history and be a part of the city's lively present. The luxury rooms and suites are very spacious with decadent and healthy treats from your In Room Bar, and there are fun options as well for younger guests. You could enjoy luxurious Forte Organics products, slip into soft bathrobe and slippers and prepare for a soothing night's sleep in your own king-sized bed. If you decide to stay here, you have the following great opportunities regarding accommodation:
Classic Room

Deluxe Room

Superior Deluxe Room

Junior Suite

Classic Suite

Terrace Suite

Executive Suite

Gutmann Deluxe Suite

Behren Deluxe Suite

Historic Banker Suite

Humboldt Historic Suite: this suite blends palatial heritage with contemporary luxury and elegance.

Royal Bebel Suite: this suite includes floor to ceiling bookshelves abound, laden with over a thousand works of literature and poetry while abstract art graces the walls. It is truly an amazing and royal suite where you can forget about almost everything.
Also, this hotel offers a wide range of opportunities regarding food and beverages such as the La Banca which provides an authentic, Italian cuisine in a cosmopolitan space, and the La Banca Bar that has signature cocktails. Furthermore, the Rooftop Terrace has the best views in town with delicious cocktails. Guests can experience the city's finest Afternoon Tea at the popular Opera Court.
Banner: Banner: cikk banner 02 - ezt a cikk vége felé szúrd be, hogy egy cikkben 2 eltérő banner legyen
Rocco Forte Wellness addresses complete enrichment and unity of mental, emotional, physical and spiritual health – here everyone can relax, chill out and rejuvenate. Does it sound like a gorgeous option in Berlin?
Here you can check out our ratings:
Location - ★★★★★
Style and character - ★★★★★
Luxury and elegance - ★★★★★
Cleanliness - ★★★★★
Service and facilities- ★★★★☆
Spa - ★★★★☆
Food and drink - ★★★★★
Rooms - ★★★★★