Country-chic cottages in Santa Barbara, United States: the famous San Ysidro Ranch
If you are looking for a romantic getaway in Santa Barbara, you should definitely check out the San Ysidro Ranch which is so beloved by many famous celebrities. Would you like to stay where Jackie Kennedy and JFK spent their honeymoon? The lovely cottages will definitely make you feel like a fairy tale.
It is not really surprising if you are dreaming about traveling to Santa Barbara as it has so many incredible spots and hidden places. The San Ysidro Ranch is set on 500 acres, lies in the foothills of the Santa Ynez Mountain Range overlooking the Pacific.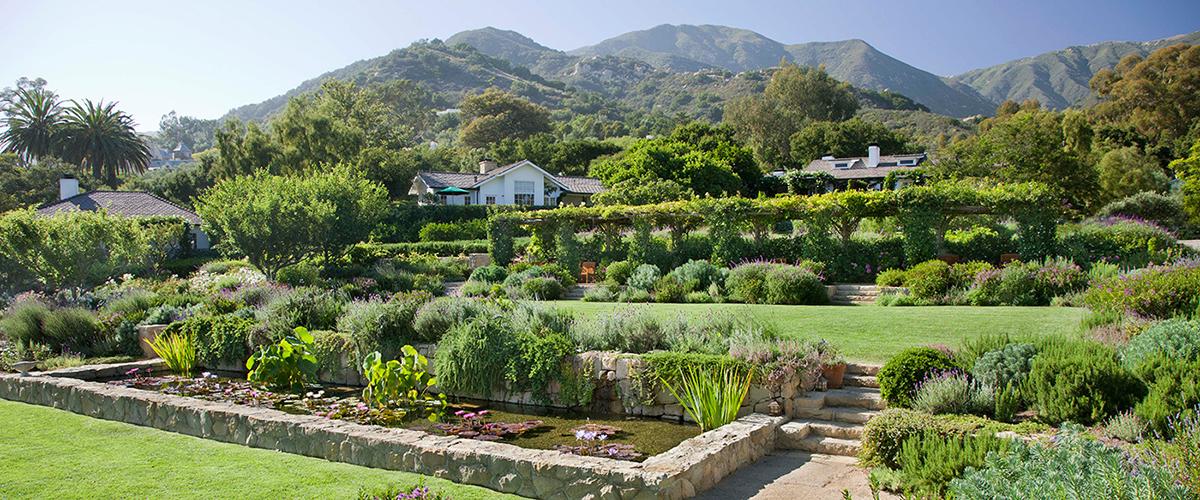 It is a very popular and famous place, for example John F. Kennedy and Jackie Kennedy chose San Ysidro as their honeymoon destination, Vivien Leigh and Sir Laurence Oliver married here. Furthermore, Sir Winston Churchill loved this place so much that he described it as the "grand opera scenery idealised". This iconic ranch dates back to 1893 and has been considered as one of the country's finest and best hotels. All in all, it is the perfect romantic scene for almost any occasion.
Regarding the accommodations, there are forty one individually designed private cottages and hideaways. All of them are built in classic bungalow style which offer plush king-size beds with fine linens, fireplaces and patios. If this was not enough, the luxury Montecito resort's suites and cottages feature hot tubs on private outdoor patios with outdoor rain showers, hand-cut stone or Old World masonry fireplaces. Obviously, all of the rooms and suites are decorated with hand-selected antique furnishings which makes your stay very special. This iconic ranch is about relaxation and happiness so that it provides a personal, private spa. This spa has been designed to complement the very nature of the Ranch's incredible setting, incorporating the essence of the many plants, herbs and flowers. It is possible to have different kind of special treatments in the comfort of your own cottage. The two restaurants are beloved of celebrities and with good reason. The food is outstanding in the romantic Plow and Angel where you can have an amazing night. Upstairs guests can find the more formal Stonehouse restaurant, where the food is very delicious too but in a more elegant and fancy way.
cikk banner 01 - cikk közepére ezt szúrd be
The hotel has very good services and facilities such as the spa, the picturesque pool beneath an orchard of lemon trees, the gorgeous library that includes books by some of their famous guests such as Somerset Maugham, Sinclair Lewis and John Galsworthy. Also, you could use the staff's maps for local hikes which lead directly off the property and up into the beautiful mountains.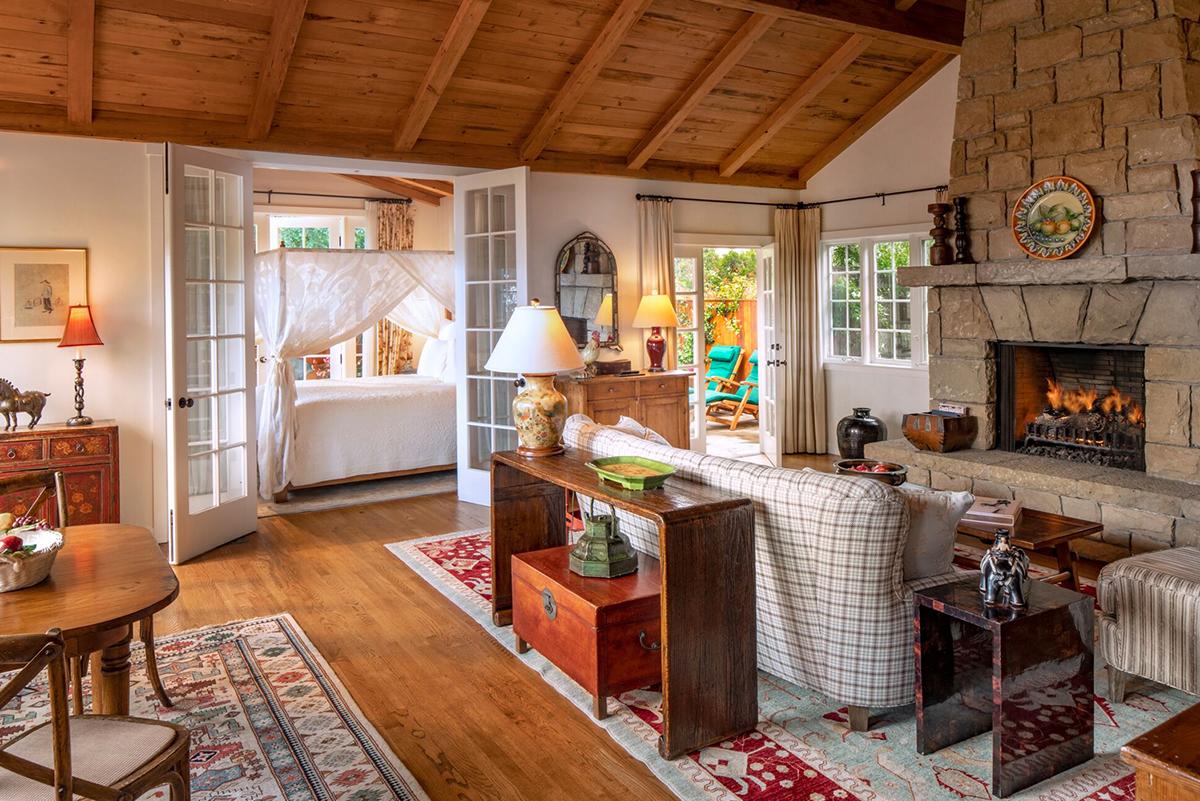 It is not questionable why it is a so famous and iconic place: these private cottages wind along the Ranch's hillside and tree-lined paths which are decorated in a very stylish but antique way. Between the cottages you could find fig trees with fresh ripe fruit, tomato vines, herb gardens and beautiful orange trees.
cikk banner 02 - ezt a cikk vége felé szúrd be, hogy egy cikkben 2 eltérő banner legyen