Luxury trip in Turkey: Titanic Mardan Palace
If you are planning a great vacation to the Mediterranean sea, we recommend you Antalya, Turkey's most popular touristic city and the Titanic Mardan Palace which is one of the best and most luxurious hotels worldwide.
The Titanic Mardan Palace is a five star hotel offering a stunning view over the Mediterranean sea and Taurus mountains. It opened in 2008, and since then it provides world-class and luxury amenities and facilities for its guests. The accommodation is located in a resort area, a short walk away from a mosque and a tower. Different kind of restaurants and bars are stroll from the hotel. Guests can find Hadrian's gate within twenty kilometres, and Antalya Expo Centre is within thirteen kilometres of the property. The Antalya airport is 15 kilometres away from the Titanic Mardan Palace and it takes about 20 minutes to get there by car or taxi.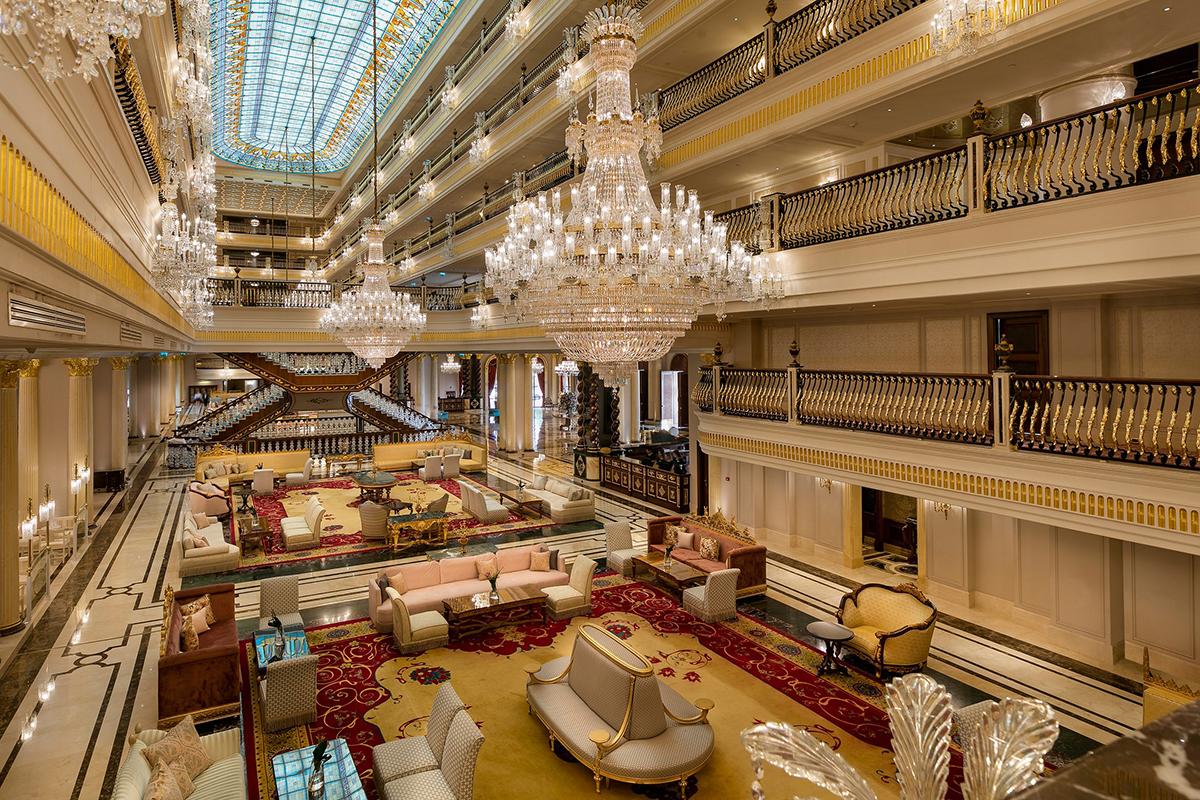 Nothing is better than having served by a personal butler 24/7 when you check-in at this place. Very hospitable people and relaxing definitely makes you feel great during your memorable holiday here. Astonishing gold-leaf interior design and marble floors from Italy makes the place not just luxury and elegant, but awesome too. Also, this great hotel has its own beach with white sand that came from Egypt. Moreover, it has ten restaurants inside that have mouth-watering food and pool that can accommodate at least one hundred people. The hotel is very proud to consider itself as one of the best and most luxurious hotels worldwide.
The Mardan Palace consists of wide range of guestrooms that are appointed with free wireless internet, climate control, a safe, a patio and a balcony. It features rooms with the gorgeous bridge view. Some of the rooms are designed with traditional décor and have carpet floors as well.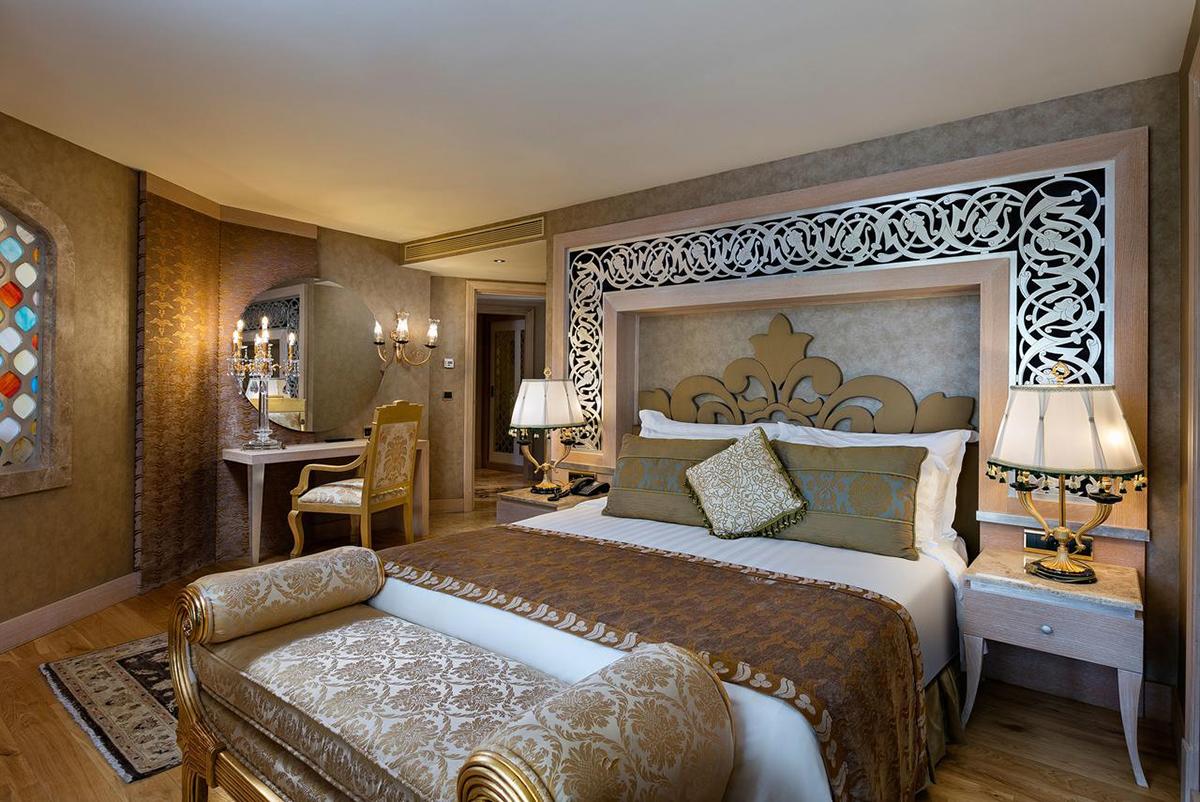 Regarding food and drinks, the hotel provides world-class restaurants and bars so that guests can enjoy the gourmet journey and chill out during the magical evenings. All of the guests can start their day with buffet breakfasts served at the dining area. Moreover, you could enjoy the Rooftop American bar that features billiards and darts too. Additionally, they provide plenty of entertaining activities such as live performances and live music, fitness and wellness centre, aqua fit, yoga classes, windsurfing, snorkelling, and boating in order to spend the free-time very actively. There are a wide range of facilities, room amenities, services, dining -, leisure and sport opportunities. This hotel is the perfect place for families, groups of friends and even for couples who would like to enjoy a romantic getaway in the beautiful city of Antalya. Obviously, due to its luxury, elegance and world-class service, this is the most popular hotel in Antalya and Turkey.
Here you can check out our ratings:
Location - ★★★★★
Style and character - ★★★★★
Luxury and elegance - ★★★★★
Cleanliness - ★★★★★
Service and facilities- ★★★★☆
Spa - ★★★★☆
Food and drink - ★★★★★
Rooms - ★★★★★