Gorgeous views from the rooftop of the Ohla Barcelona hotel
Barcelona is a very popular destination for a lot of world travellers due to its iconic beauties. We recommend you below the very best hotel in the heart of the city.
The Ohla Barcelona is a famous hotel in the heart of Barcelona and it provides everything you can ask for in this lovely city. It has the very best location in Barcelona so guests can easily do sightseeing, shopping and business while enjoying the opportunities of the hotel. It is very close to the Cathedral, the Ramblas and the Palau de la Musica Concert Hall. Gaudi's modernist buildings and the famous Passeig de Gracia Avenue are only within a ten minute walk from the hotel. The gorgeous hotel is considered to be part of the city's historical heritage with the magnificent artwork of the famous artist Frederic Amat.
The hotel has different types of available rooms such as Essential room where less is more, the Design room "if avant-garde was a room", the Design Deluxe room as an experience for the senses, the Junior Suite is an avant-garde luxury, the Dome Suite which is a 180 metre maisonette with a terrace and the Penthouse Suite for "when you need a whole floor".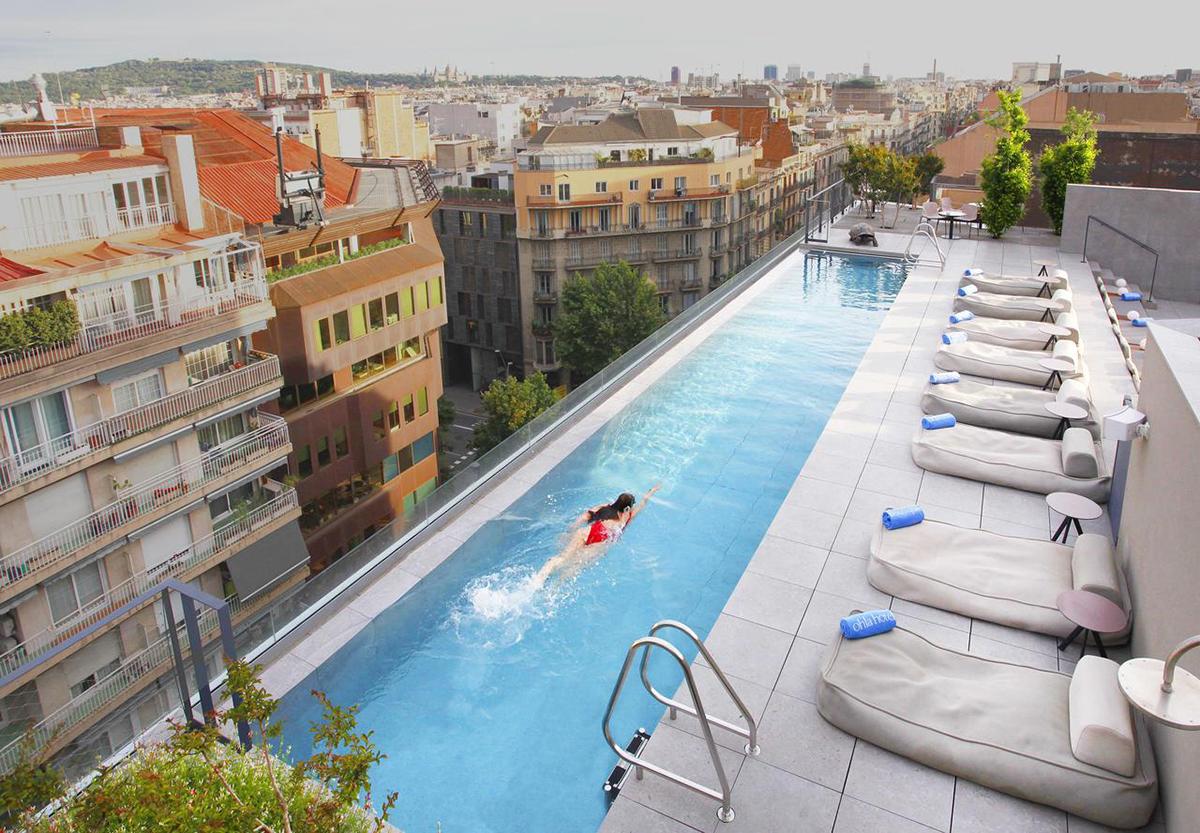 The Ohla Barcelona has an amazing rooftop that is considered to be the best in the city to have a drink at sunsets. Also, the rooftop has a 13 metre long pool with glass walls inside which can be truly an incredible experience in Barcelona.
Banner: Banner: cikk banner 01 - cikk közepére ezt szúrd be
The food opportunities are always a big question when travelling. Here at the Ohla Barcelona you would not be disappointed as the Caelis Restaurant's French chef Romain Fornell - who has been awarded with a Michelin star - provides excellent traditional cuisine with a trick through avant-garde creations of his own. It is more than a perfect place and dining experience for gourmets. At "La Plassohla" chef Martín Rodríguez delights his guests with traditional tapas and fancy dishes that will take you on a pleasant journey of Spanish flavours. Furthermore, Vistro49 is chef Romain's wine and cocktail bar where you can try delicious wines and local spirits accompanied by a selected menu of tapas.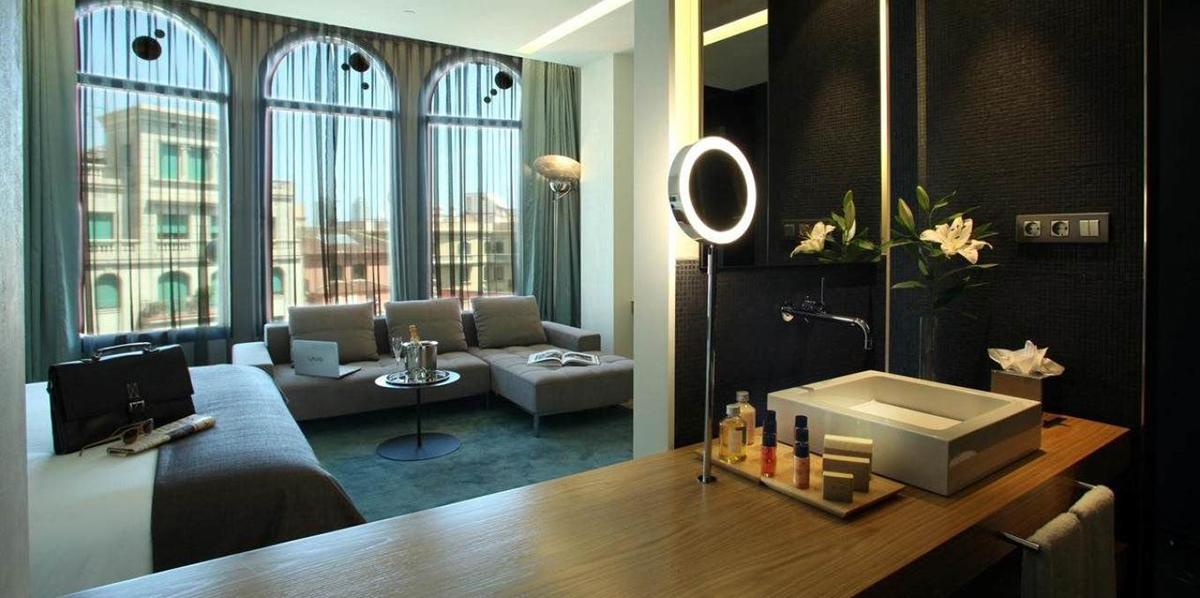 This hotel is known for being more than just a simple accommodation and services. It offers a wide range of experiences such as "Concierge" – a team of people at your disposal - , Transfer – basically a private driver for you – and "Your own bath butler" – salts, candles, cava, teas, etc. Moreover, the hotel's 'Dream Team' will help you to choose among possibilities regarding your pillow, the type of your sheet, and the aroma you would like to have for your bed. Regarding the team's philosophy, your rest is the most important thing while you are staying at the Ohla Barcelona hotel.
Banner: Banner: cikk banner 02 - ezt a cikk vége felé szúrd be, hogy egy cikkben 2 eltérő banner legyen
Here you can check out our ratings:
Location - ★★★★★
Style and character - ★★★★★
Luxury and elegance - ★★★★★
Cleanliness - ★★★★★
Service and facilities- ★★★★☆
Spa - ★★★★★
Food and drink - ★★★★★
Rooms - ★★★★★