Indonesian dream: the Four Seasons Bali at Sayan
Are you planning a very unique and adventurous trip to Indonesia? If yes, Bali has one of the most amazing hotels, the Four Seasons Bali at Sayan.
If you are looking for something very special and exotic, Bali is your place and especially the Four Seasons Resort at Sayan. This is a real riverside sanctuary in Bali's cultural heart. Guests could float above a dramatic bridge and cross into a totally different kind of world. Also, you can find there locally inspired experiences and rice bowl shaped architecture against the lush Ayung River Valley. This Four Season resort definitely takes you closer to the culture and soul of Bali.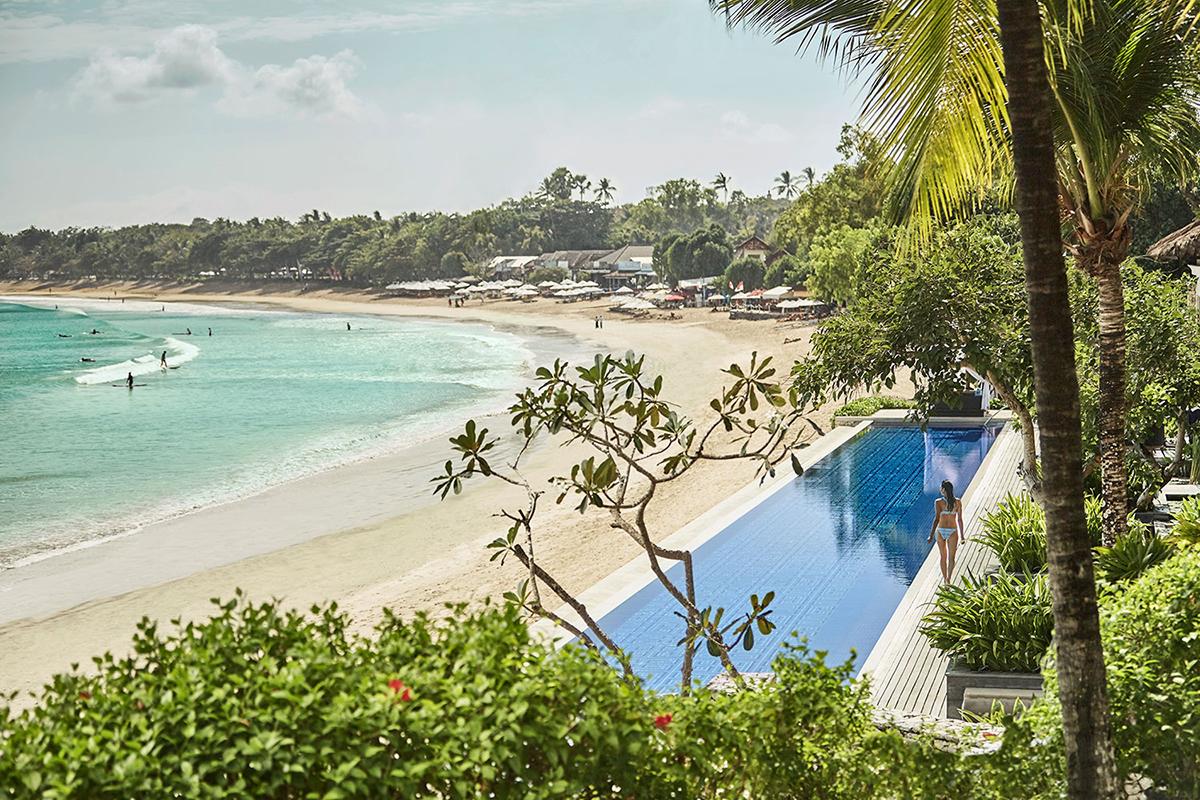 Regarding the accommodation, we can state that all of the rooms, suites and villas are very exotic, modern and they all have a fabulous, unique style. Here you can experience contemporary and traditional Bali features so that you can get a real feeling about the whole country's classic style. For instance, each suite and villa feature a mix of contemporary and Balinese décor, including rich teak furnishings and bold hand-loomed fabrics as well. All of the accommodations offer world-class services, great amenities and facilities and they provide the latest technologies.
Banner: Banner: cikk banner 01 - cikk közepére ezt szúrd be
Here you can check out the accommodation options:
Family Suite: this is the most ideal suite for big families who would like to stay together with huge spaces.

One Bedroom Suite

One Bedroom Duplex Suite

Royal Villa: this is a three bedroom, art-filled residence that exemplifies casual elegance with its open-sided living and dining rooms. It is truly an amazing and once-in-a-lifetime villa!

River view two bedroom villa

Two bedroom villa

Sayan villa: this is the most ideal villa for honeymoons and executive retreats because it has stunning valley views from the resort's highest point and it offers ultimate luxury comfort.

Riverfront one bedroom villa

One bedroom villa
The Four Seasons Bali at Sayan has another magnificent, luxury benefit: their gorgeous bathrooms feature terrazzo tiles, double vanities, deep soaking tubs and separate showers so that each of them can easily become a rejuvenating ritual. This means that you could have your own private spa where you can relax and do your beauty routines at its finest. Obviously the hotel has an excellent and luxury spa where you can have all of the traditional and contemporary treatments. Moreover, it provides two favourites such as the Chakra ceremonies which combines authentic Balinese traditions to restore balance and harmony, and the "Nature calls" opportunity. This is an absolute favourite activity as it embraces Bali's holistic wellness philosophy with active adventures during the day including river rafting, rice field cycling tours and trekking. With this fabulous opportunity guests can experience a day in the life of a Balinese Rice Farmer and then it ends with their signature Riverstone Bathing Ritual. How exciting does this sound?!
Banner: Banner: cikk banner 02 - ezt a cikk vége felé szúrd be, hogy egy cikkben 2 eltérő banner legyen
Here you can check out our ratings:
Location - ★★★★☆
Style and character - ★★★★★
Luxury and elegance - ★★★★★
Cleanliness - ★★★★★
Service and facilities- ★★★★★
Spa - ★★★★★
Food and drink - ★★★★☆
Rooms - ★★★★★