Enjoy a unique trip in Dublin: the Hilton Hotel
If you are looking for the best place to stay in Dublin, we kindly recommend you the Hilton Hotel which is located in the heart of the city.
This is a perfect place if you stay in Dublin as the Hilton Hotel is located in the city centre from where you can easily reach for example the Trinity College, plenty of Irish pubs, coffee places and so on. This modern hotel overlooks the historic Grand Canal and is just a short walk away from the famous St. Stephen's Green area and Grafton Street which is full of trendy bars, pubs and restaurants. Also, it is the most ideal location for business travellers too because for instance the Guiness Storehouse, the Convention Centre Dublin and Aviva Stadium are close to the hotel.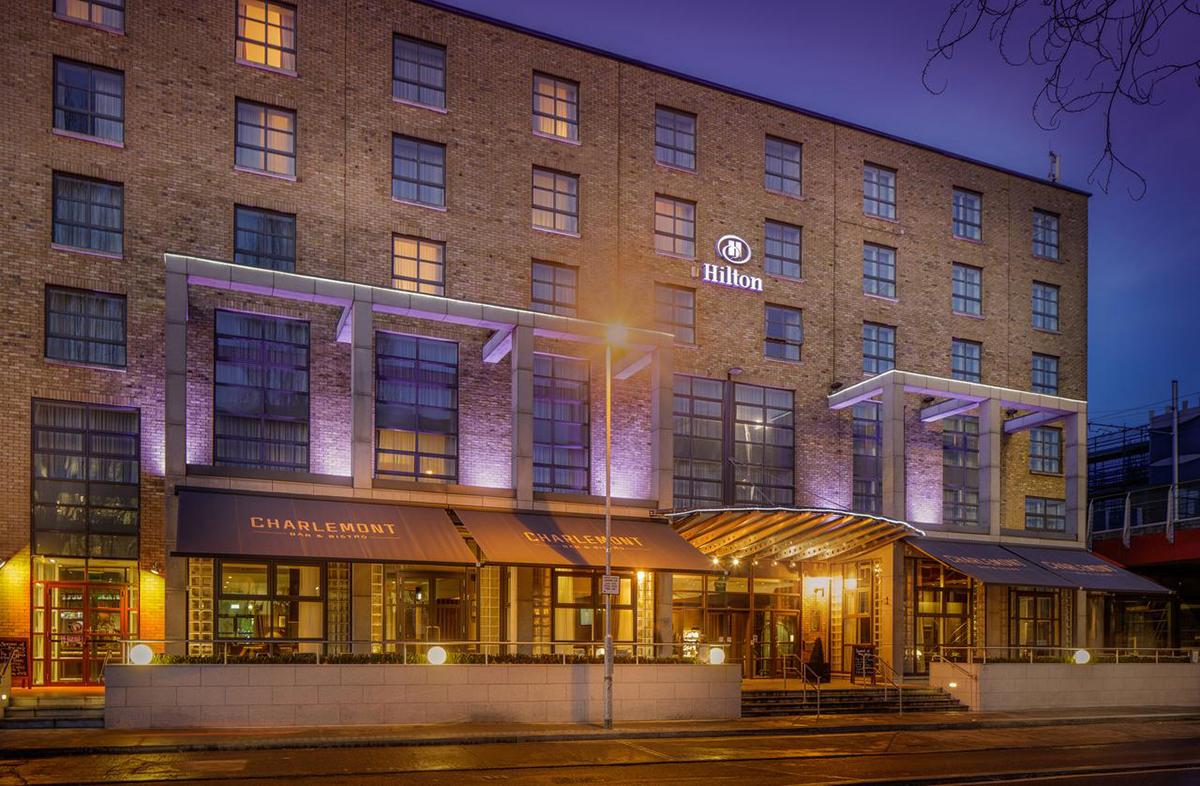 The popular hotel offers stunning canal views where you can absolutely discover and enjoy the Irish city. Its rooms and suites are designed with comfort and convenience in mind. Before you book your room or suite, you should explore the various types of rooms, amenities and services, and then choose the space that is right for your needs. One of the best things in Hilton Hotels is that there are plenty of services and facilities from fitness rooms to sightseeing tours. Whether you are on a business trip or a family vacation, keeping up with a fitness routine is more than beneficial so that the fitness rooms are very modern, and have all of the best sport equipment. They also provide everything regarding business trip or meetings such as printing service, different kind of meeting rooms, audio/visual equipment rental, fax and even photo copying service. All in all, you can definitely organize a great business event or meeting at this hotel in Dublin as they provide you everything you need. However, this hotel is not only there for business as they offer a lot of activities and amenities for children as well, such as a family package, kid's menu, cribs and high chairs. Moreover, it is good to know that the whole hotel is accessible for disabled people.
Banner: Banner: cikk banner 01 - cikk közepére ezt szúrd be
There is a wide range of dining opportunities. For example you can start your day with a satisfying breakfast which is prepared with fresh and local ingredients and then during the day you can join the Charlemont Bar & Bistro that has a unique and refreshing atmosphere. Guests can organize for example business brunches or pre-dinner drinks too so that anything is possible with the hotel's responsible and enthusiastic staff.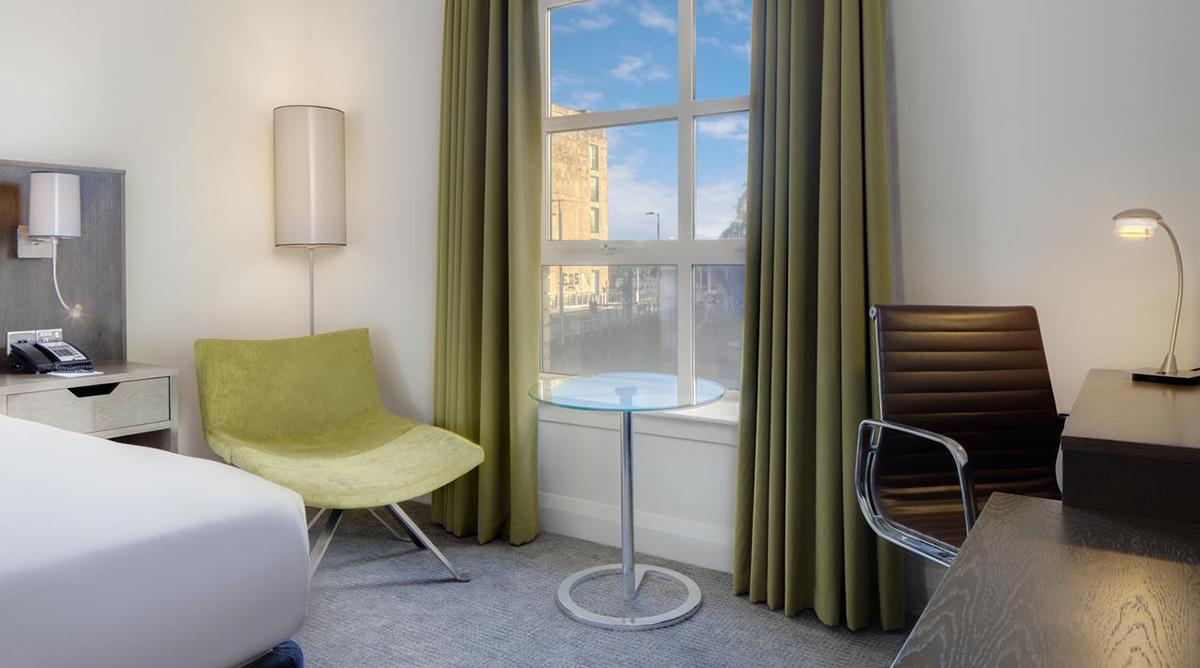 Lastly but not least, it is good to know that Hilton Dublin provides the perfect destination for a one-of-a-kind meeting or event. They offer 8 meeting rooms, a spacious ballroom and an ideal location. In this case, you definitely have the chance to hold a seminar, a meeting session or basically any kind of events including weddings too.
Banner: Banner: cikk banner 02 - ezt a cikk vége felé szúrd be, hogy egy cikkben 2 eltérő banner legyen
Here you can check out our ratings:
Location - ★★★★★
Style and character - ★★★★★
Luxury and elegance - ★★★★☆
Cleanliness - ★★★★★
Service and facilities- ★★★★☆
Food and drink - ★★★★☆
Rooms - ★★★★★