Gorgeous views of Tuscany: stay at Borgo San Felice
If you would like to go to a very special place, Tuscany won't let you down, especially if you give a chance for Borgo San Felice which is a really magical old Tuscan village.
Borgo San Felice is an ancient Tuscan stone village dating back to Medieval times and today it is converted into a giant hotel following a restoration supported by the Allianz Group. It is truly an amazing and beautiful place where guests can enjoy the charming property, a winery, nice pools and marvellous gardens. And don't miss out the two fantastic restaurants which provides excellent and luxury dining experiences.
Location-wise it is good to know that Tuscany and the local area is full of opportunities such as vineyards, hills with oil groves, interesting churches and abbeys, and so on. Tuscany is a wonderful place where you can find many and many great things to do while you are able to learn about the Italian culture, its wine culture, gastronomy, and history as well.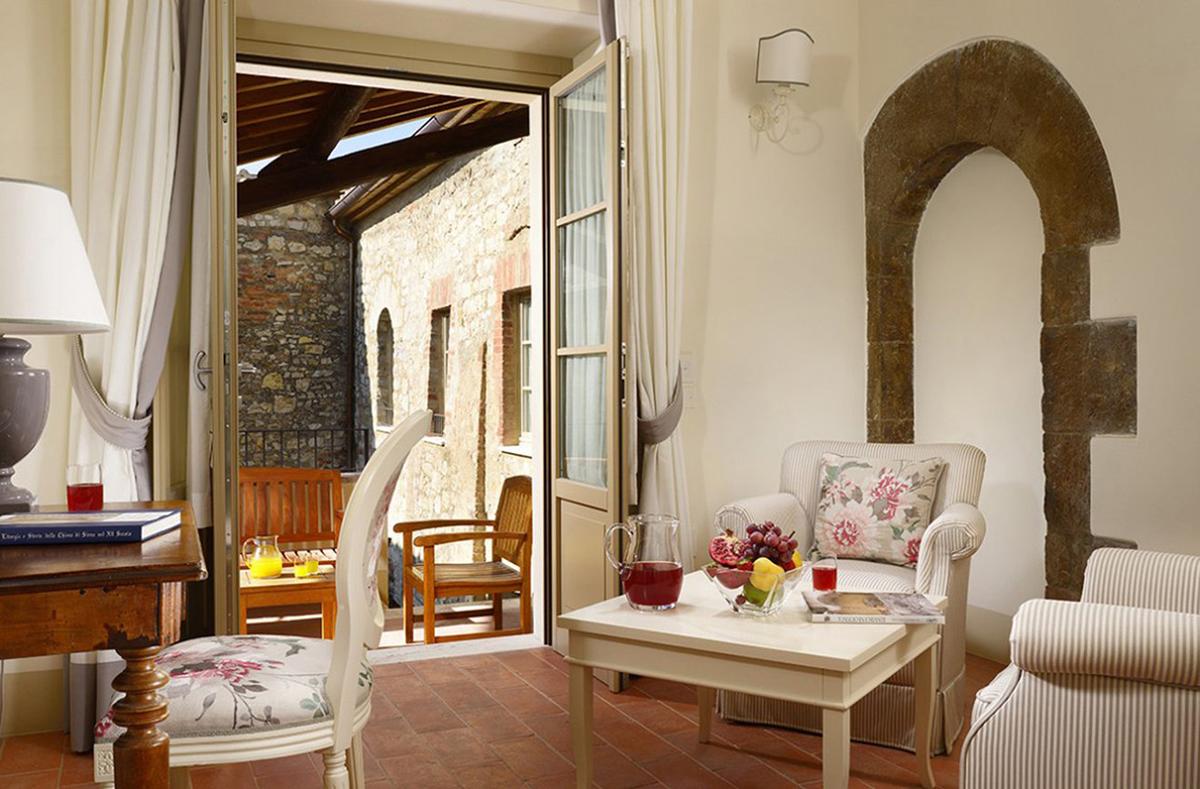 A refined five star Relais and Chateaux establishment set in the Tuscan countryside, thirty rooms and thirty suites are available with a combination of historical charm and contemporary design. Borgo San Felice is a luxury but authentic hotel in a medieval village that hosts the original atmosphere of these ancient lands. You have the possibility to choose between Loggia Suite, normal suite, Legnaia Suite, Prestige, Premium Deluxe and Superior. All of these suites have different kind of services and facilities but they are all great and amazing for sure.
Banner: Banner: cikk banner 01 - cikk közepére ezt szúrd be
Moreover, Borgo San Felice has two separate villas which are rentable for couples, small groups or large families in order to have a more intimate and independent solution. These magnificent properties are Villa Casanova and Villa Colonna, both located no more than a few steps away from the village with a great panorama of the verdant hills of Chianti Classico. The hotel takes care of everything regarding both villas which are available throughout the year, although both of them may be booked for exclusive use.
The excellent style of fine dining signed by Chef Bartolini and executed by Chef Quintero definitely leaves its mark on both restaurants of the Relais and Chateaux Borgo San Felice: Il Poggio Rosso, the Osteria del Grigio and the Bar Archi All'Aperto which is open for guests ordering a light lunch or a snack by the pool.
If these facilities weren't enough, keep in mind that you have a wide range of possibilities regarding different kind of experiences as well such as tasting sessions, tours, cookery courses, "Route du Bonheur" which is a unique tour for discovering the authentic side of Tuscany. Borgo San Felice is highly recommended for everyone who is keen to discover the Tuscan area and its history or for gourmets, sports enthusiasts and simply for world travellers.
Banner: Banner: cikk banner 02 - ezt a cikk vége felé szúrd be, hogy egy cikkben 2 eltérő banner legyen
Here you can check out our ratings:
Location - ★★★★☆
Style and character - ★★★★★
Luxury and elegance - ★★★★★
Cleanliness - ★★★★★
Service and facilities- ★★★★★
Spa - ★★★★★
Food and drink - ★★★★★
Rooms - ★★★★★