Enjoy the city that never sleeps at its best: the Crosby Street Hotel New York
Is this your first time in New York or are you looking for a nice and stylish accommodation in a popular district? In these cases the Crosby Street Hotel will definitely amaze you.
The Crosby Street Hotel has a great location as it is situated on a cobblestone street in SoHo which is one of the city's trendiest districts. Also, it is only a few steps away from some of New York's faddish retailers and restaurants. From this spot, you can easily skip to Tribeca, the Lower East Side, Nolita and Chinatown in less than fifteen minutes. Hop on the subway at the Prince Street Station which is a two-block walk and you can reach Times Square in less than 20 minutes. Bloomingdale's is around the corner and the legendary Balthazar is down the street.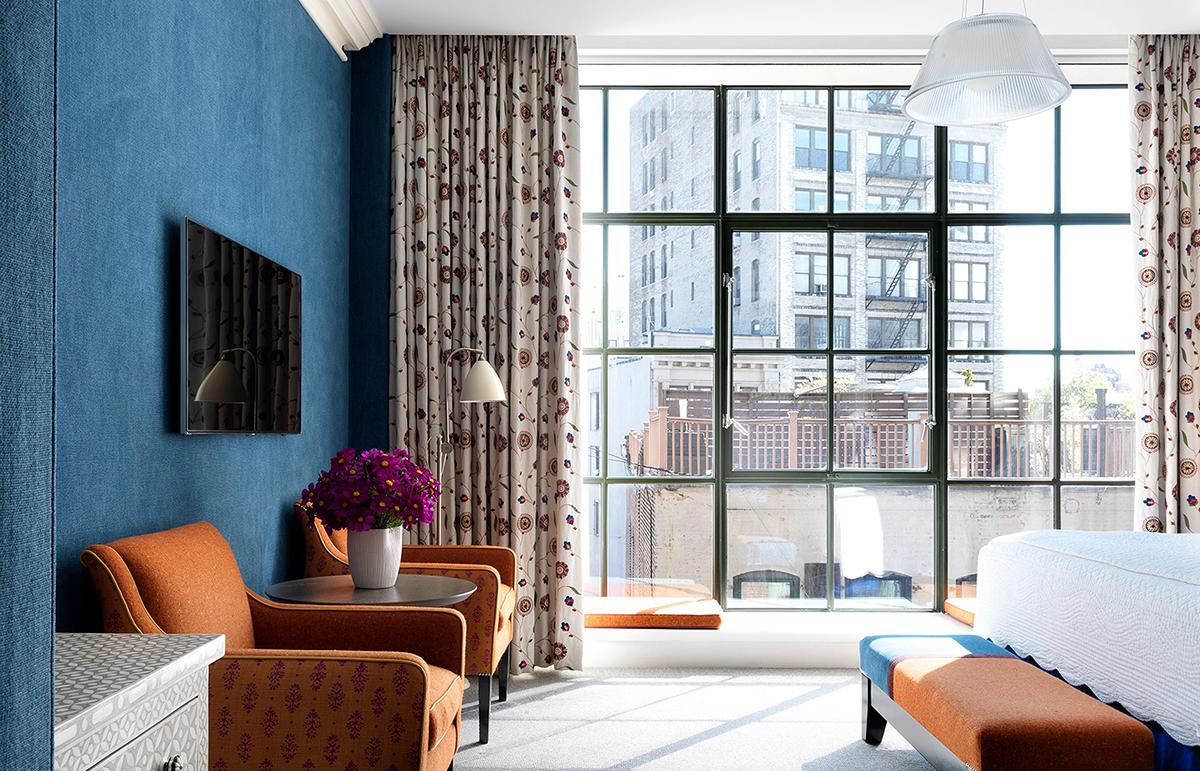 The Crosby Street Hotel is one of the best places in New York City as this is a special luxury hotel that meets art gallery. For instance Firmdale's first project in the US dazzles from the moment you enter. Kit Kemp hotelier and designer merges downtown chic with British elegance in her precise interiors. Regarding the designs, you can expect here high ceilings, grey oak floors, upholstered walls and warehouse-style windows. The main colours are bright and bold, pumpkin, royal blue and lime green. While most of the design and furniture carry a modern edge, you can get a traditional English feel with classic silver teapots and so on. Moreover, it is a five-star quality hotel but the service is down to earth and guests have the chance to inquire for all the needed facilities.
Banner: Banner: cikk banner 01 - cikk közepére ezt szúrd be
The hotel consists of 86 bedrooms and suites over 11 floors. Each of them has high ceilings and clean full length windows so that you can admire the city that never sleeps. You could choose between Superior Room, Deluxe Room, Luxury Room, Deluxe Room Top Floor, Luxury Junior Suite, Deluxe Junior Suite, Luxury One Bedroom Suite, Meadow Suite, Luxury Two Bedroom Suite, and One Bedroom Crosby Suite. All of these offer high quality furniture and equipment so that you can enjoy and relax in SoHo. Also, the stunning views of downtown Manhattan from the top floors of the hotel definitely worth a visit.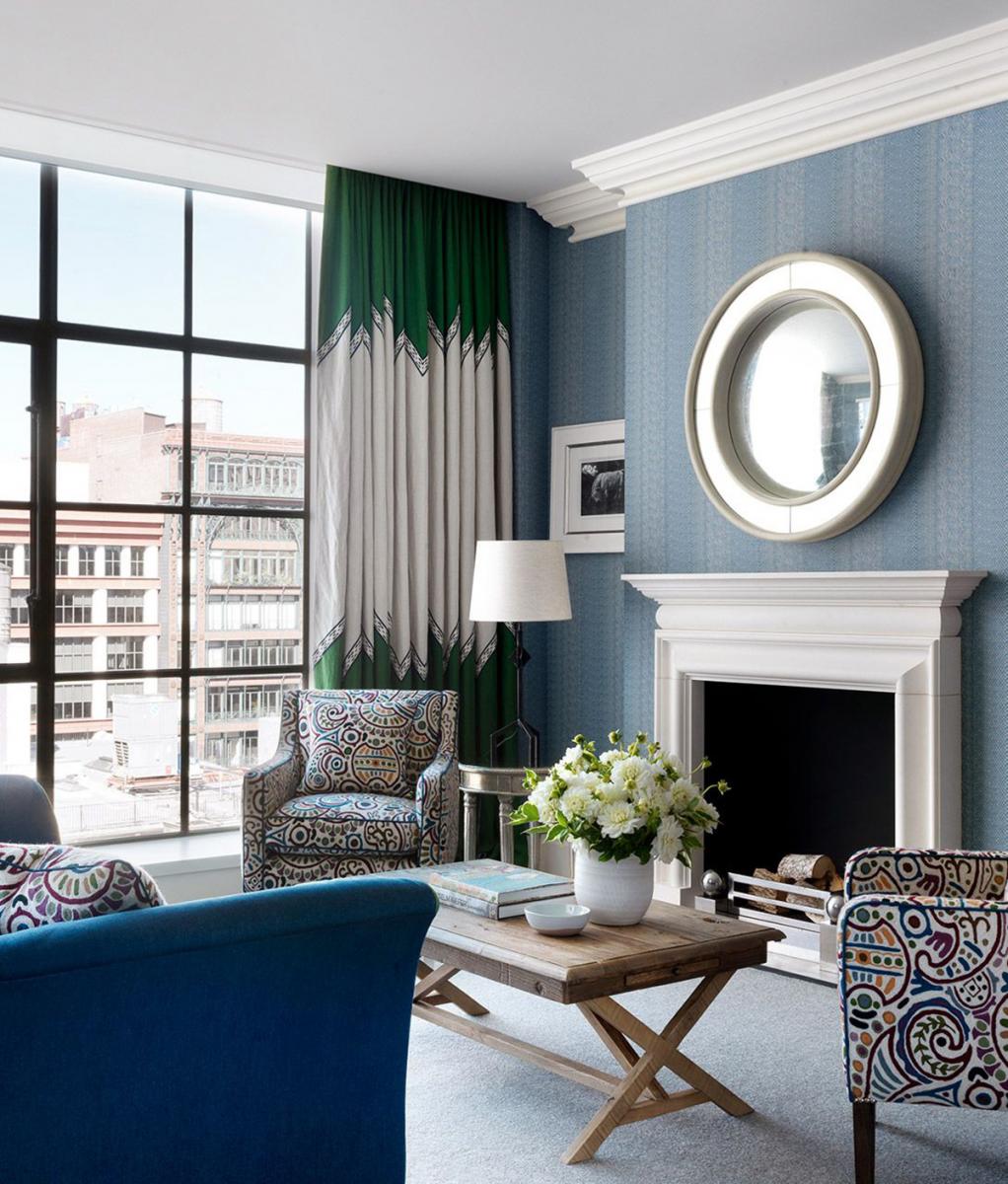 More importantly, if you are in New York for a longer period, you might feel the need of something green or natural. In this case, the Crosby Street hotel offers a lovely and gorgeous sculpture garden where you can relax outside. When it comes to relaxing time, don't forget your happy hours which is very enjoyable at the Crosby Bar each evening. Here you can also dine or just simply have a few drinks.
All in all, this hotel is excellent in many aspects, especially if you want to enjoy the real city vibes.
Banner: Banner: cikk banner 02 - ezt a cikk vége felé szúrd be, hogy egy cikkben 2 eltérő banner legyen
Here you can check out our ratings:
Location - ★★★★★
Style and character - ★★★★★
Luxury and elegance - ★★★★☆
Cleanliness - ★★★★★
Service and facilities- ★★★☆☆
Food and drink - ★★★★☆
Rooms - ★★★★☆